Clients about me
Client says ...
Robert Pfaff
CEO of Sense/Net, Budapest (H)
"Zoltan is a perfect solution supplier. Our high level specification was more than enough to him to create a creative, modern and user friendly design solution, which strongly support our product. I really recommend him to anyone to work with!"
Client says ...
Tamas Safranyos
CEO of CodingLab, Budapest (H)
"We have had a great cooperation on several projects with Zoli. He helped us proactively with his advice, he is a professional UX / UI expert, he quickly understands the goals even from limited information, he is very precise and always countable….and his works are amazing. I do recommend him to work with if you need an expert!"
Client says ...
Tamas Csige
English teacher, YourEnglishStudio.hu (H)
"Zoltan is definitely one of the greatest web designer & developer I have ever met. He totally dedicated himself to create what I wished to be done regarding an easy to use booking system. His web design is also superb and very unique."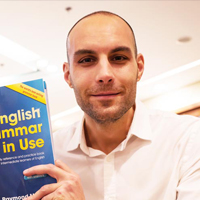 Client says ...
Barry Griffin
Co-founder of Crank MI, Florida (USA)
"Zollie, is by far the best graphic and UI designer I have ever worked with, our application continues to be complimented on how good looking and user friendly it is, his work is impeccable."
Client says ...
Istvan Gellen
Musician, Budapest (H)
"I like the clear imagery of Zoltan very much. No frippery, no kitsch. All during the project he's been always available and open-minded for my expectations and ideas. I do recommend him to anybody!"